High-performance genomic mapping assays
CUTANA™ Assays for CUT&RUN and CUT&Tag leverage recent advancements in immunotethering technologies to deliver efficient, ultra-sensitive chromatin mapping capabilities. Both of these exciting new technologies offer clear advantages over ChIP-seq, the standard assay for epigenomic profiling, including:
Fewer cells required
Only 3-5 million sequencing reads required / sample
Improved signal-to-noise
Significant time and cost savings
Have Questions?
We're here to help. Click below and a member of our team will get back to you shortly!
Request More Info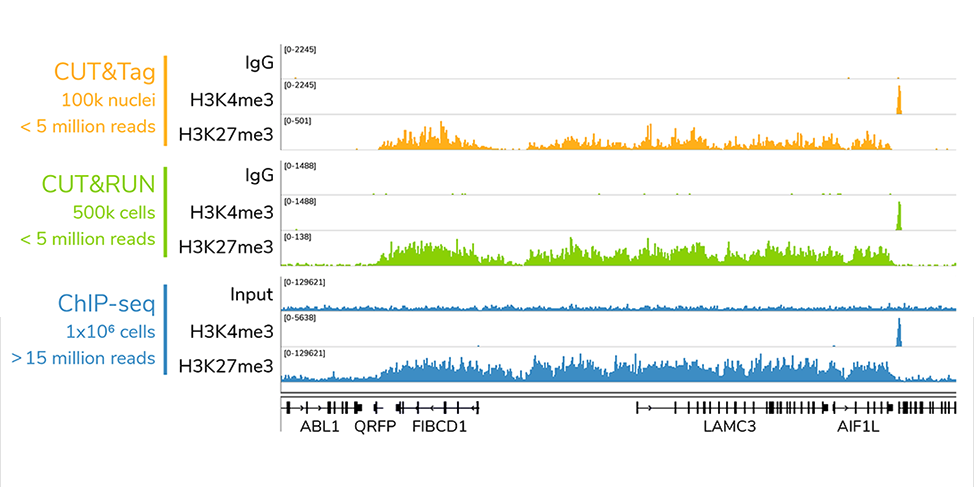 CUTANA™ CUT&RUN and CUT&Tag assays generate high-quality data with a fraction of the cell input and sequencing depth needed for ChIP-seq. A representative 300 kb region at the LAMC3 gene is shown for CUT&Tag (orange), CUT&RUN (green), and ChIP-seq (blue). Data was generated using H3K4me3 and H3K27me3 antibodies (EpiCypher 13-0041 and 13-0030, respectively). Rabbit IgG negative control antibody (EpiCypher 13-0042) and ChIP input control are shown for comparison (scaled to the track with the highest signal in each approach).
Two innovative CUTANA™ workflows, one giant leap for chromatin mapping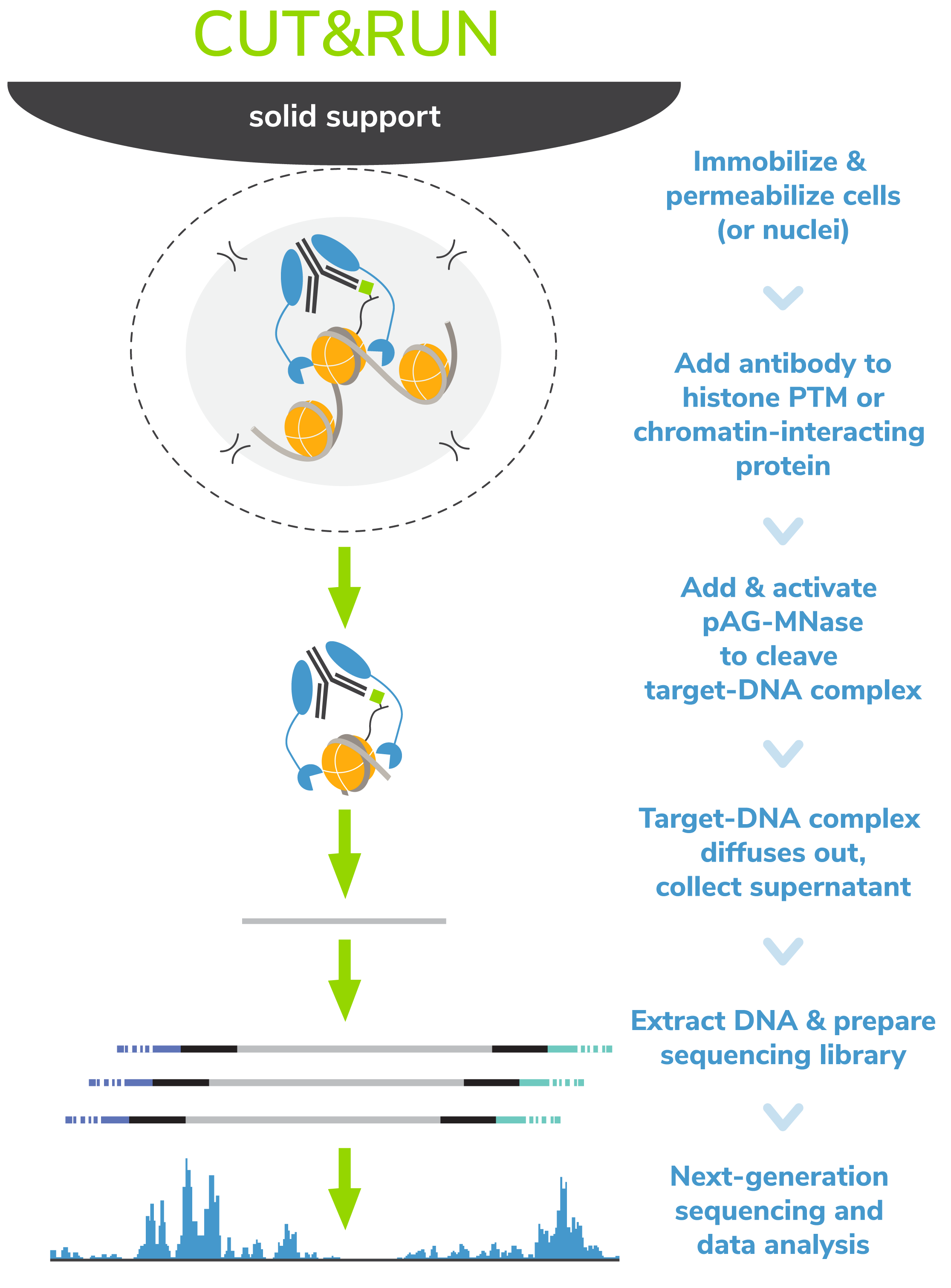 CUT&RUN

is compatible with ≥5000 cells

CUTANA™ CUT&RUN K-562 cell titration experiments, data quality is largely indistinguishable down to 5,000 cells. Genome tracks show representative regions from cell titration experiments for H3K4me3.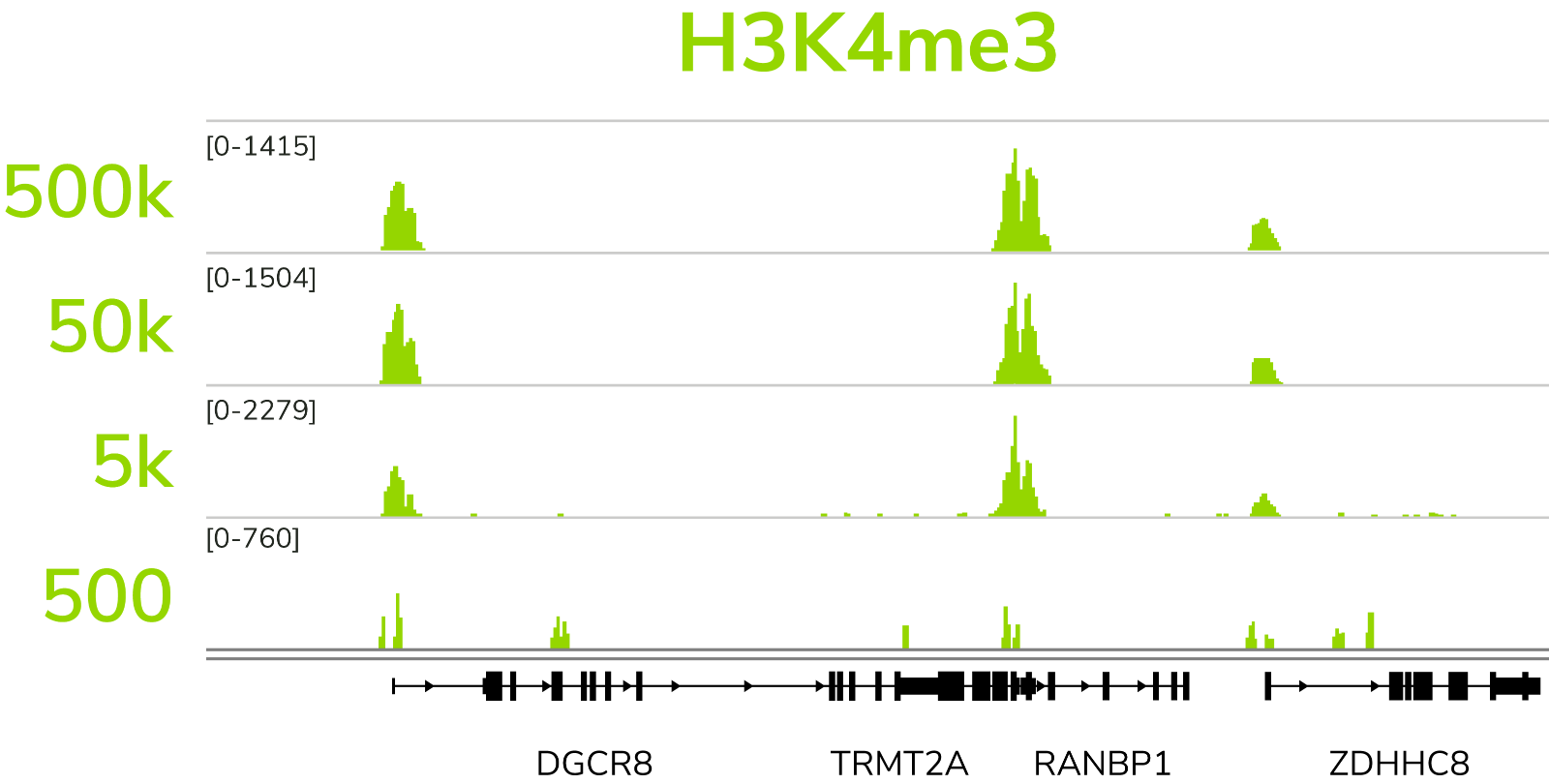 CUT&RUN or CUT&Tag: which approach is right for you?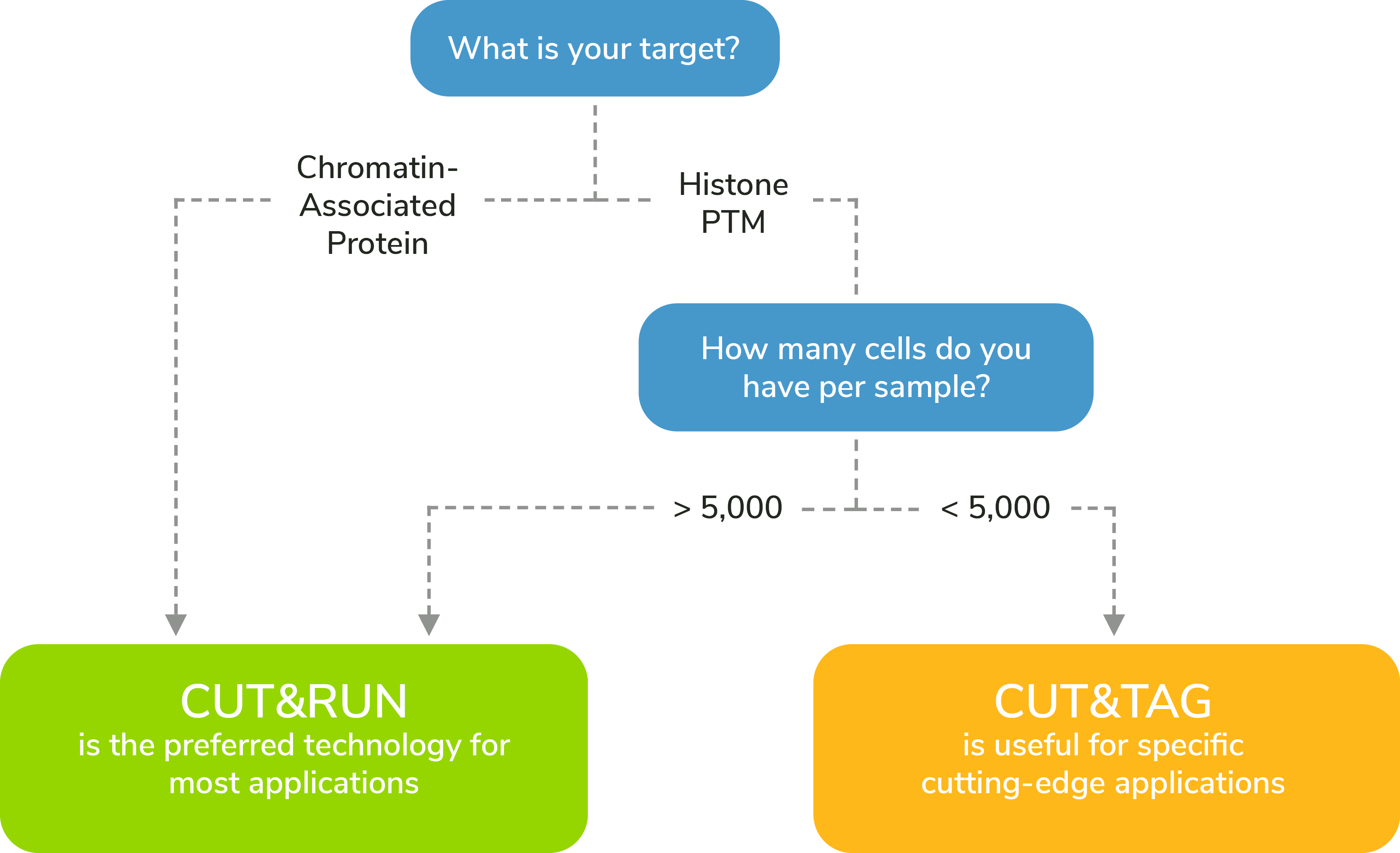 CUT&RUN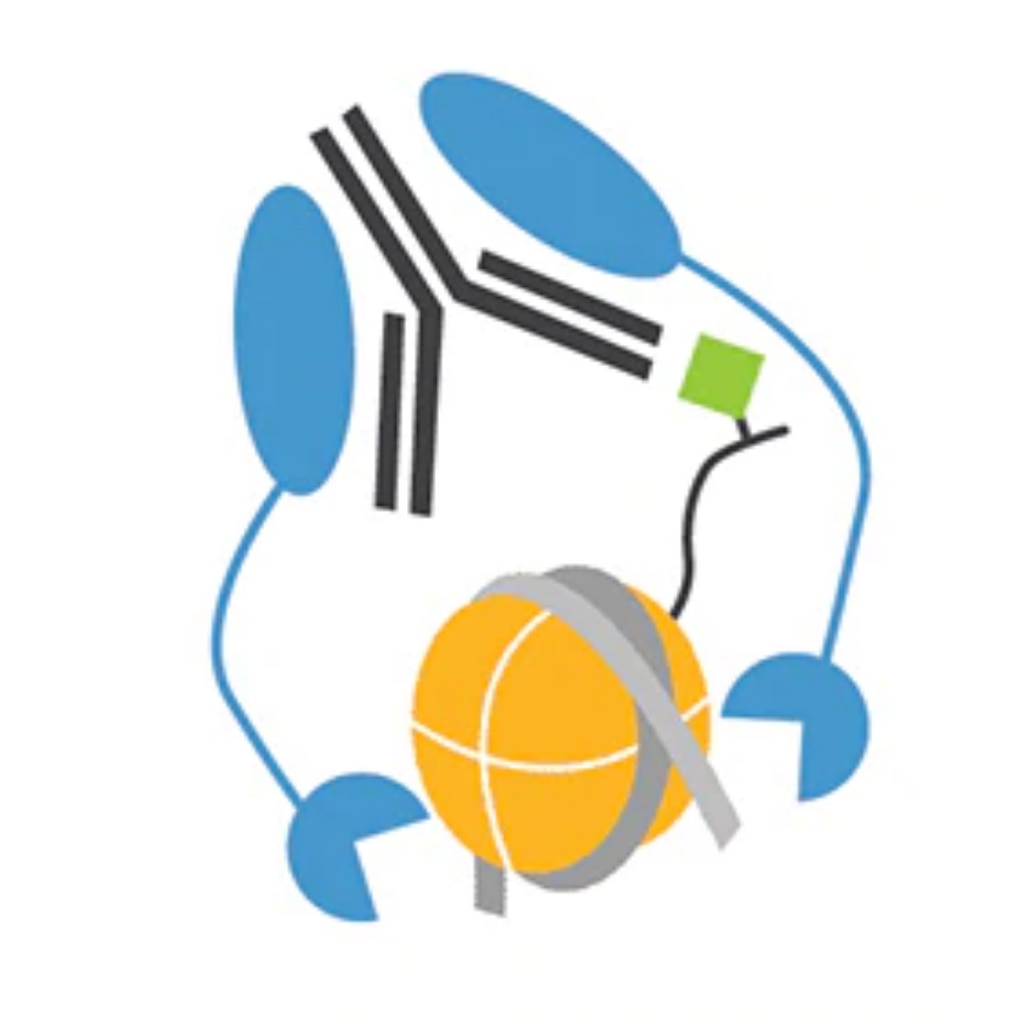 We recommend CUT&RUN for the majority of users.
Map histone PTMs or chromatin-associated proteins (e.g. transcription factors)
Compatible with ≥5000 cells
Input: cells or nuclei
Library preparation separate from workflow
Only 3-5 million sequencing reads required
Robust and rigorously optimized protocols available for diverse inputs and conditions
Shop
Learn more
CUT&Tag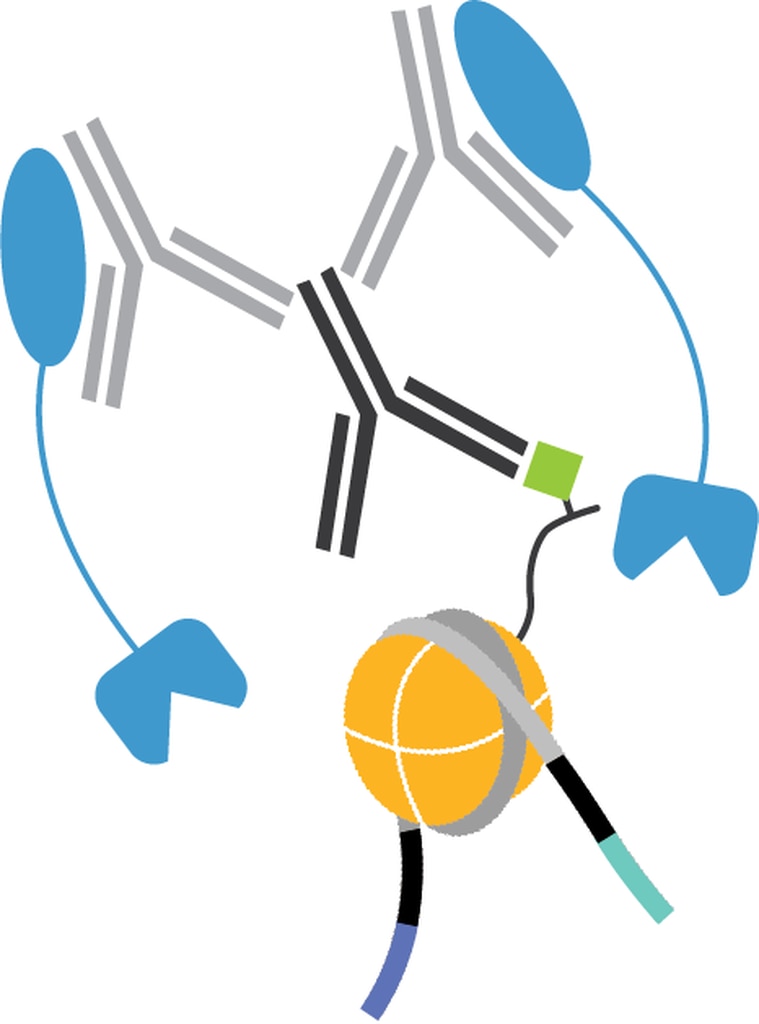 We recommend CUT&Tag for low-input histone PTM mapping (less than 5,000 cells).
Map histone PTMs only (not compatible with most chromatin-associated proteins)
Compatible with ≥1000 cells
Input: nuclei recommended
Library preparation integrated into workflow
Only 3-5 million sequencing reads required
Histone PTM validated protocol currently available
Shop
Learn more
CUTANA™ assays are driving epigenetics forward
Researchers around the globe are leveraging CUTANA CUT&RUN and CUT&Tag assays to make exciting discoveries in the epigenetics field. See what some of our customers have been up to!
CUT&RUN Publications
Li et al. ZMYND11-MBTD1 induces leukemogenesis through hijacking NuA4/TIP60 acetyltransferase complex and a PWWP-mediated chromatin association mechanism. Nat. Comm. 12, 1045 (2021). (PMID: 33594072)
Yusufova et al. Histone H1 loss drives lymphoma by disrupting 3D chromatin architecture. Nature 589, 299–305 (2021). (PMID: 33299181)
Yuan et al. Elevated NSD3 histone methylation activity drives squamous cell lung cancer. Nature 590, 504–508 (2021). (PMID: 33536620)
CUT&Tag Publications
Kaya-Okur et al. CUT&Tag for efficient epigenomic profiling of small samples and single cells. Nat. Comm. 10, 1930 (2019). (PMID: 31036827)
Kaya-Okur et al. Efficient low-cost chromatin profiling with CUT&Tag. Nat. Protoc. 15, 3264-3283 (2020). (PMID: 32913232)
Henikoff et al. Efficient chromatin accessibility mapping in situ by nucleosome-tethered tagmentation. eLife 16;9:e63274 (2020). (PMID: 33191916)
View all publications