High Sensitivity. Rapid Results.
Superior Chromatin Mapping.
CUTANA™ Assays for CUT&RUN and CUT&Tag are transforming epigenomics. These highly sensitive workflows enable the study of low cell numbers and challenging targets, expanding chromatin mapping capabilities for clinical research and precious samples. Compared to ChIP-seq, the traditional profiling assay, CUTANA assays offer multiple advantages:
Fewer cells required
Profile a wider range of targets
Simplified workflow with no fragmentation or IP
Dramatically reduced costs
Robust workflows optimized by EpiCypher scientists
Have Questions?
We're here to help. Click below and a member of our team will get back to you shortly!
Request More Info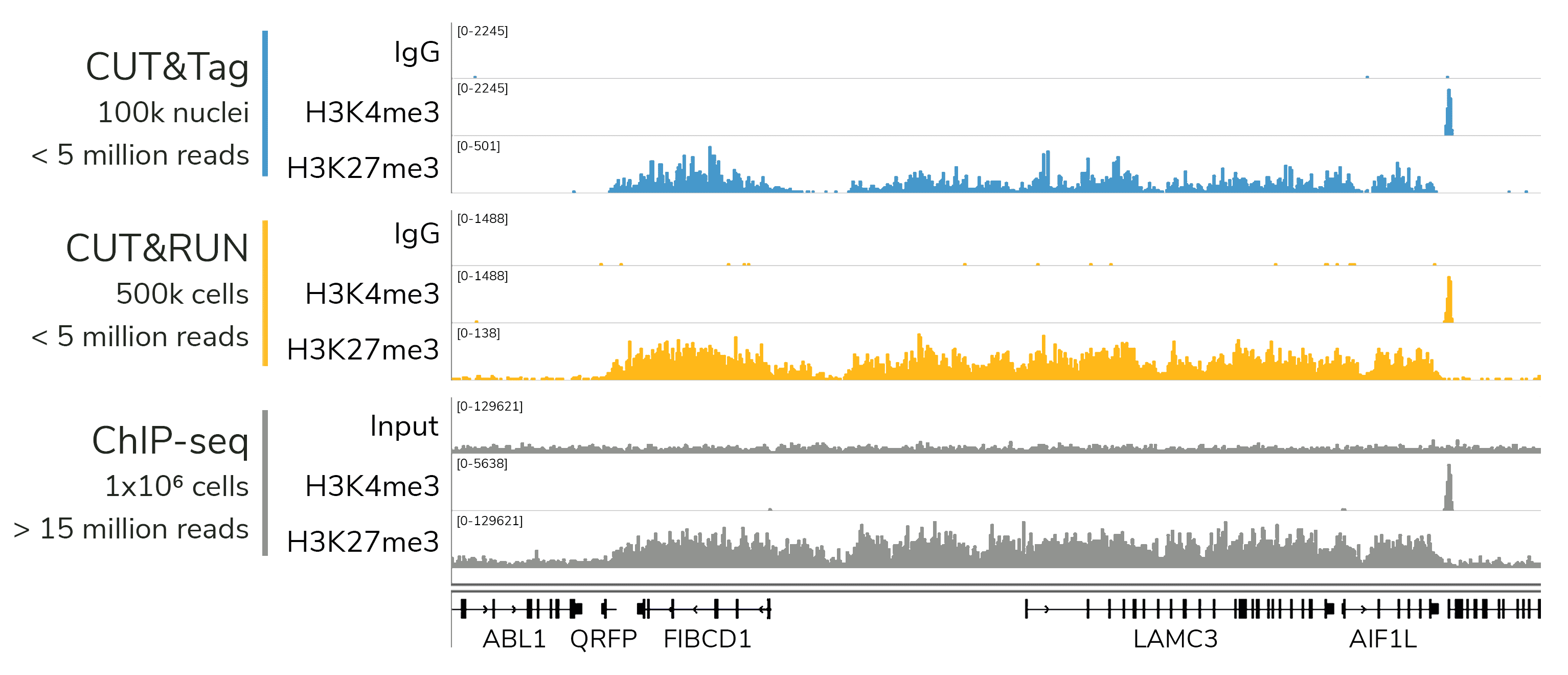 CUTANA™ assays generate high-quality epigenomic profiles with a fraction of the cells and sequencing depth needed for ChIP-seq. A representative 300 kb region is shown for CUT&Tag (blue), CUT&RUN (orange), and ChIP-seq (gray).
CUTANA™ Assays vs. ChIP-seq:
Streamlined workflows, faster results, higher quality data

Get the details: A platform-by-platform comparison
*CUT&Tag has been applied for single-cell chromatin analysis in the literature (see papers below). However, the recommended input for CUTANA™ CUT&Tag assays is 100,000 to 1,000 nuclei.
CUT&RUN vs CUT&Tag: Which is right for you?
CUT&RUN: A flexible assay for broad applications
Diverse cell types, processing conditions & targets

User-friendly workflow with minimal optimization needed

Robust, high-resolution profiles with low background

Limitations:

Requires library prep

Not ideal for ultra-low cell numbers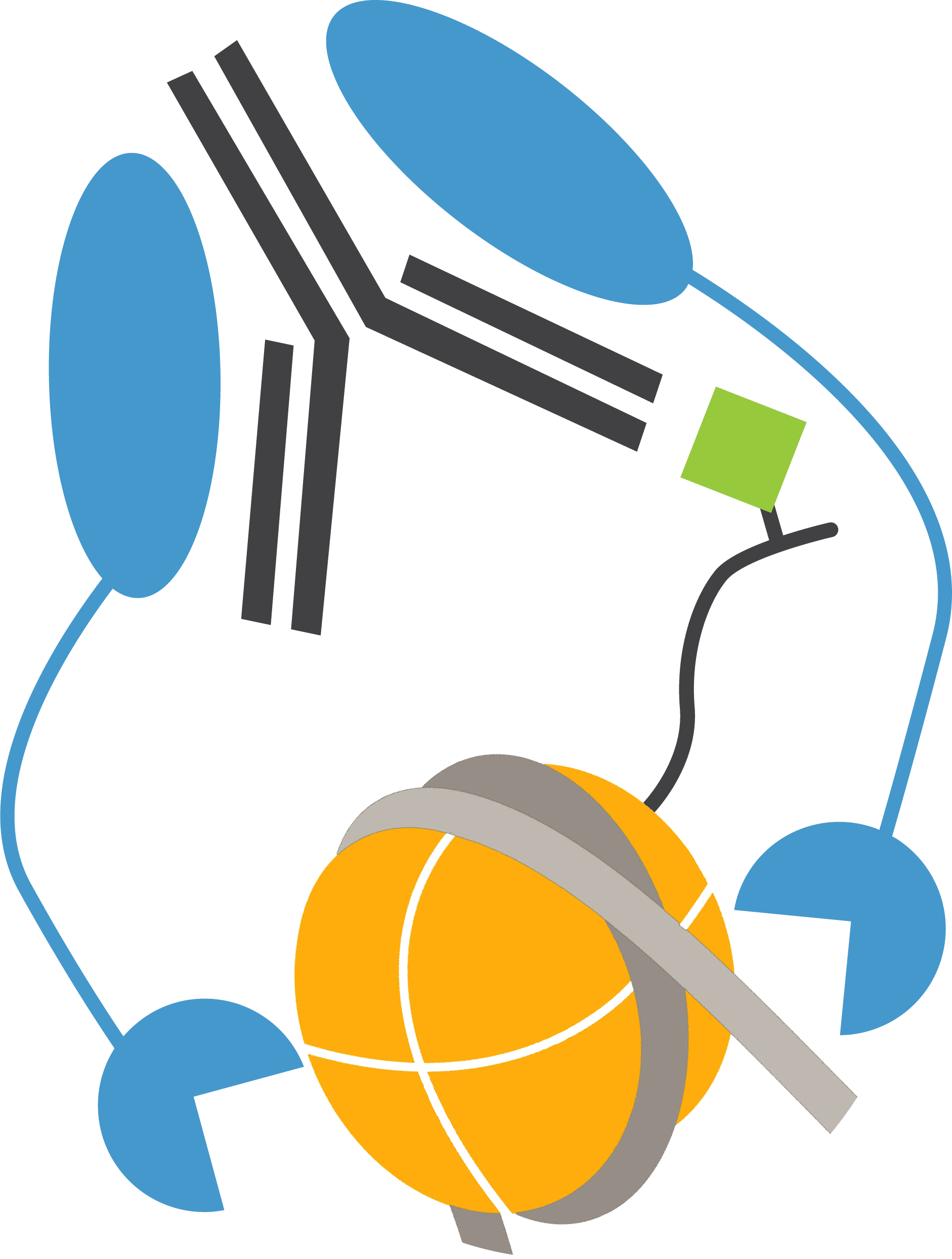 CUT&Tag: An ultra-sensitive assay for fast results
Cells to sequencing in < 2 days

Ideal for ultra-low cell numbers

Exclusive single-tube workflow - no library prep

Limitations:

Best for histone PTMs, select transcription factors

Nuclei isolation recommended

Potential background in accessible chromatin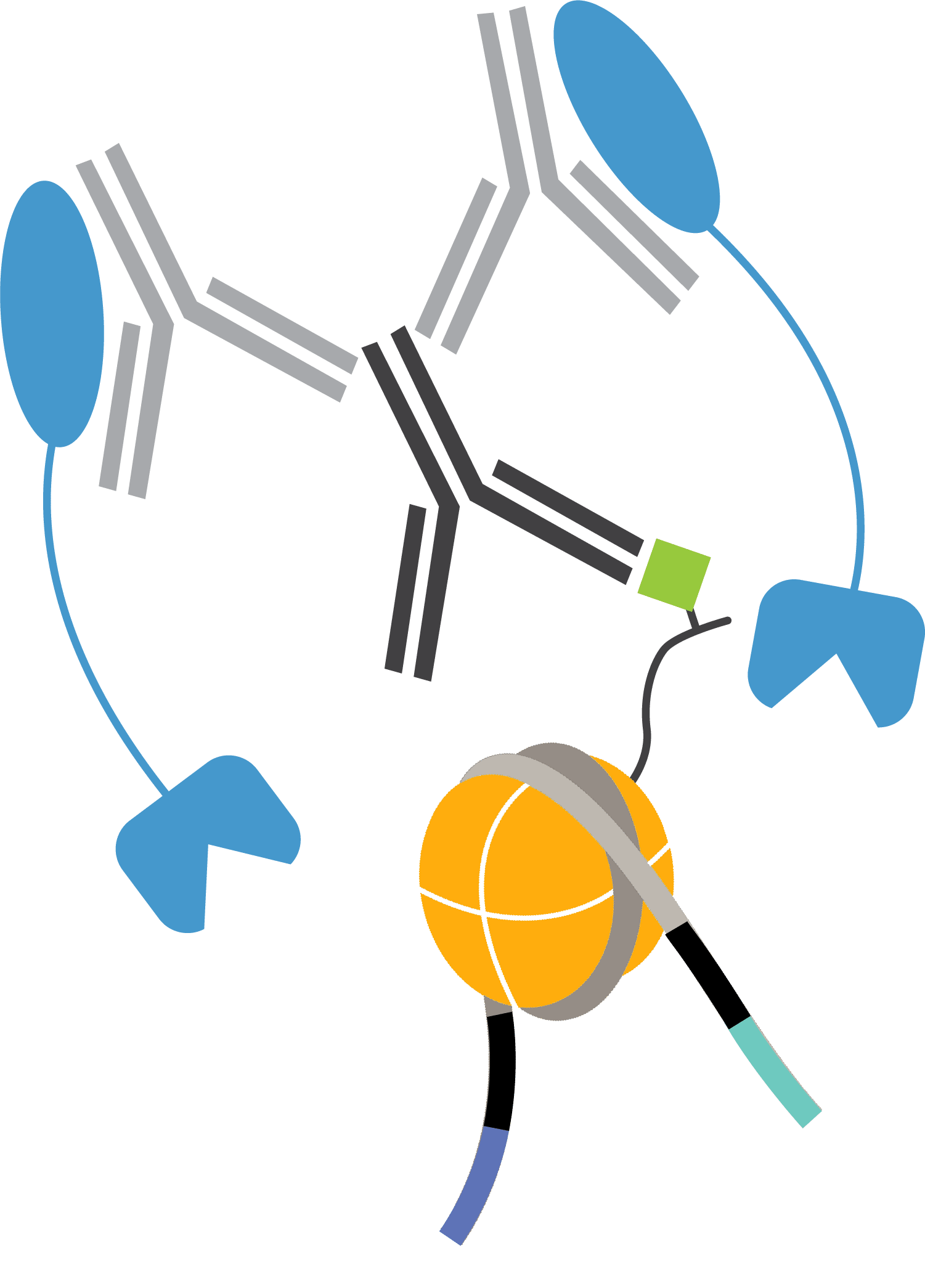 CUTANA™ assays are driving epigenetics forward
Researchers around the globe are leveraging CUTANA CUT&RUN and CUT&Tag assays to make exciting discoveries in the epigenetics field. See what some of our customers have been up to!
CUTANA™ CUT&RUN
CUTANA™ CUT&Tag
View all publications