Career Paths for Science Graduates: Scientific Consulting
This blog series is for science students interested in career options outside of academia. So far in this series I have interviewed individuals in patent law, science policy, and science communication. This blog post is about scientific consulting.
Part 4: Scientific Consulting
Scientific consultants are hired by businesses to provide their expertise regarding specific science-related problems. A few possible scenarios include:
Concerns about health and safety related to a product.
Allegations that a product causes illness with repeated exposure.
Manufacturing processes negatively impacting the environment.
Inefficient technologies and/or product development pipelines.
The scientific consultant independently researches the product and presents evidence that helps the company decide on an appropriate course of action.
Consulting example: Environmental and risk sciences
For this post, I spoke with Dr. Steven Boomhower, a Senior Toxicologist at Gradient Corporation and lecturer at Harvard University.
What is Gradient?
Gradient is a US-based consulting firm that specializes in environmental and risk sciences. Some of their fields of focus include toxicology, product safety, and environmental/forensic chemistry. In their more than thirty years of business, Gradient has worked with clients around the globe, from the private sector to government agencies. They hire individuals with undergraduate and graduate degrees in chemistry, biology, epidemiology, engineering and more.
Examples of consulting activities
One of Dr. Boomhower's roles is evaluating product safety issues. He will typically consult for a product before and after it is approved for human use, as product issues may arise with long-term exposure. This type of consulting helps companies make informed, responsible decisions about their products and ensures full cooperation with regulatory agencies.
Another important role is investigating allegations that a product is harmful to human health. In these cases, Dr. Boomhower delves into published scientific literature to evaluate existing product safety concerns (if any) and determine if the allegations are plausible. After the literature search is complete, Dr. Boomhower summarizes his findings and provides a conclusion on if the product can or cannot be blamed for adverse effects on health. Gradient consulting can also recommend and guide company responses to these claims, such as changes in product development and testing, to reduce future risk.
Necessary skills and experiences
Because this position relies heavily on evaluating scientific literature, critical thinking is imperative. Many other skills are required, which often come with a PhD:
Writing and presentation abilities
Excellent interpersonal and communication skills
Problem solving and analytical thinking
Ability to work independently and as part of team
Flexibility in the types of products you can support
Capable of multi-tasking
Organizational and project management
Leadership experiences
Although the work is rewarding and provides incredible opportunities for networking, it can also be demanding. Depending on the firm, you can travel more than 50% of the time and often work long hours. However, there are also firms that prioritize "off-site" consulting, where you are based in a central location and communicate with clients remotely. Nevertheless, these are important lifestyle factors to consider when researching consulting careers.
The career path to consulting
Dr. Boomhower came to consulting from an academic background, with a Ph.D. in cognitive and behavioral science and dissertation work on neurotoxicology. However, academic careers can take years to establish. The pace of research is often slow, delaying the translation of results to helpful industries or products. During Dr. Boomhower's post-doc at Harvard, he realized this path wasn't a good fit for his goals.
He began networking with past graduates to learn about career opportunities, searching for a role that he could start immediately and that had tangible, real-world impact. The Harvard Career Resources department also helped connect Dr. Boomowever with alumni, which led him to his current position at Gradient Corporation.
One of Dr. Boomhower's favorite aspects of his job is the diversity of projects that he works on each day. Additionally, project timelines can vary from to a few weeks to several months, so every day is different and there is always new information to learn. Dr. Boomhower also enjoys having the best of both worlds: teaching and working in industry. When he completes his day job, he lectures evening courses at Harvard University.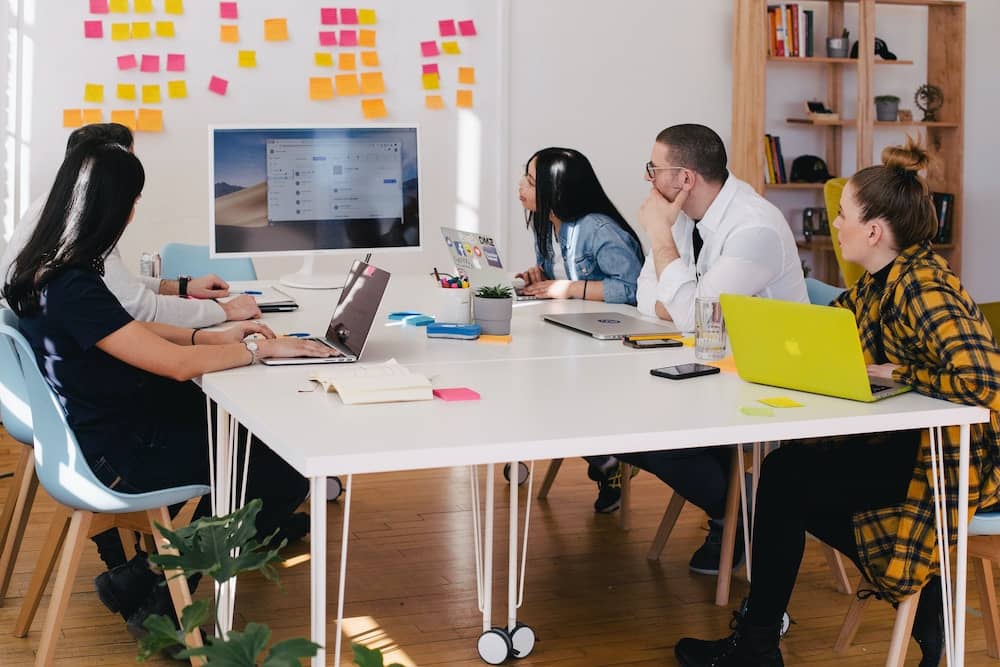 Other types of consulting
Dr. Boomhower's career at Gradient is just one example of the vast opportunities available to science graduates in the world of scientific consulting. Consulting jobs can vary by:
Field: healthcare, pharmaceuticals, data analytics, agriculture, energy, and more
Type of employer: medium to large consulting firms, specialized smaller agencies, freelance consulting
On-site vs. off-site: On-site requires more travel to advise companies in person, while off-site consultants travel less frequently
See the articles below for more information:
If you are interested in a career where you can utilize your scientific knowledge to solve problems and provide a new perspective, then scientific consulting may be for you. The combination of critical thinking, learning new science, and providing evidence-based recommendations is appealing to many researchers, making consulting a rapidly growing industry for STEM grads.
Stay tuned for more career-related blogs!
Thumbnail photo credit: By krakenimages on Unsplash