dCypher is a new epigenetics discovery service that combines the diversity of histone peptide array technology with the high sensitivity of AlphaScreen® to identify novel chromatin interactions.
Our initial dCypher service uses nearly 300 single and combinatorially-modified histone peptides to futher "dCypher" the histone code. Available in both histone peptide and nucleosome substrate formats
dCypher binding assays identify hits that would be missed by peptide arrays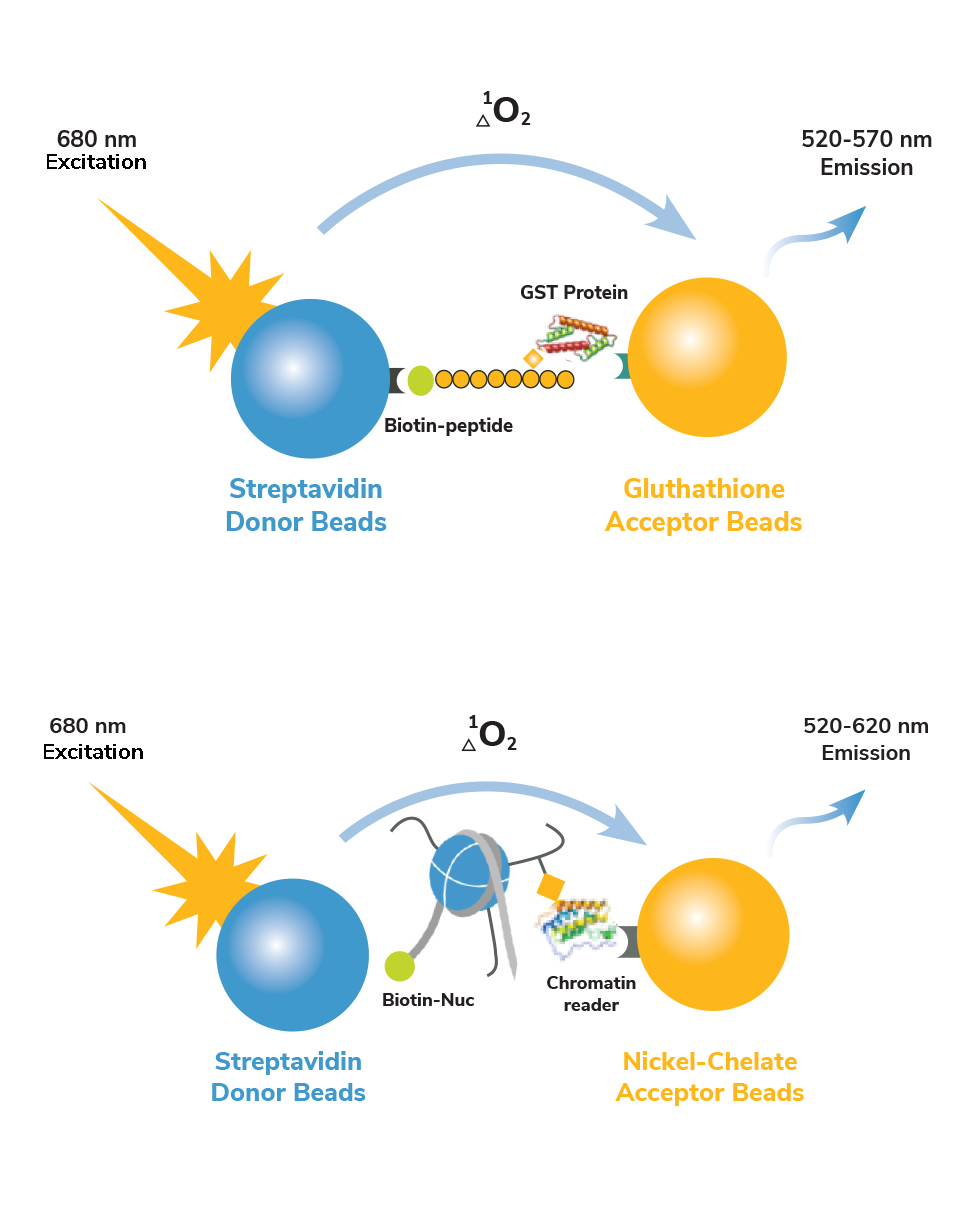 Applications
Reader binding domain interaction discovery
Drug target identification and validation
Binding domain inhibitor screening
dCypher advantages over current technologies
Unmatched sensitivity vs. peptide pulldown
Requires substantially less material than peptide arrays for reader domain interrogation
Nearly 300 modified histone peptides (single and combinatorial PTMs)
Works in liquid phase with all peptides individually synthesized, HPLC purified and mass spec validated according to EpiCypher's quality standards
dCypher is also compatible with EpiCypher's designer Nucleosomes (dNucs)
WHAT DOES YOUR DOMAIN BIND TO?
Let dCypher tell you!
dCypher BROCHURE LINK
Complete list of dCypher peptides LINK
Complete list of recombinant nucleosomes LINK
SCIENTIFIC POSTER
dCypher: A High-Throughput Service for Chromatin Interaction Discovery LINK